What do you need to be conscious of when building a website for a festival or fair?
Do you organise a festival, fair or conference and want to build a functional website for your event? With a clear programme, booking system and ticket sales? We suggest how to plan such a site and how to choose a content management system (CMS) for it, so that you can update it without involving a team of programmers. Here is our guide for event managers, heads of promotions and customer service.
How to build a functional website for conferences, fairs or festivals?
Festivals, fairs or conferences are often multi-level events, with many artists or speakers performing on several stages at the same time. Plus a whole host of accompanying events: author meetings, exhibitions or shows. Lunches, cocktails and gala dinners. Some of them open to everyone, some of them accessible after buying a ticket or a pass. And then there are events closed only to VIPs. How do you reconcile all this on one website?

A festival, trade fair or conference website must serve your visitors. It helps them learn about the programme and provides them with knowledge about the invited artists or exhibitors. It should also enable easy booking and purchasing of tickets, but also provide all organisational information, f.e. which hotels can be reached quickly from the conference or festival halls, which means of transport are the easiest to use to get to the venue, and whether the organizer provides parking spaces or, if not, where to find them in the area.


What about booking a hotel and parking space directly on the event page? When creating your website, don't just think of yourself. Switch on your empathy and ensure that your guests are comfortable online. The CMS system you use to manage your website's content must give you the opportunity to integrate a number of services, including those offered by external providers such as ticketing systems (e.g. Ebilet or KupBiletcik) or booking accommodation (e.g. Airbnb or Boooking.com).
If your customers feel taken care of from the first time they visit your website, they will make a decision to attend your event more quickly. Why not create an option on the website to order vegetarian meals? Or mark events in the programme that you can go to with your dog? The CMS must follow your ideas, not restrict them.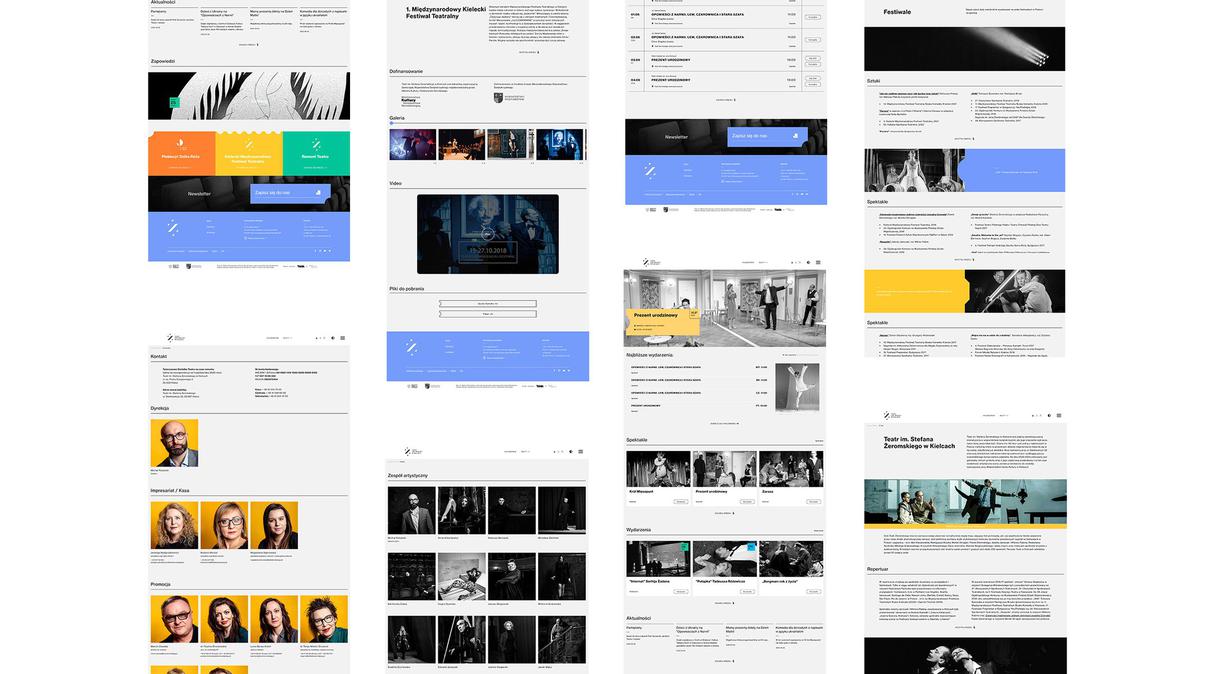 How do you ensure your event website is updated quickly?
When you're planning the website for a trade fair, conference or festival, also consider the unpredictability inherent in the DNA of each event. A sudden illness of an artist or a neighbourhood-wide power outage. An event's programme can change from day to day, hour to hour and even minute to minute. Remember how the organisers of Poland's largest music festival, Opener Festival, had to evacuate several thousand guests when a storm was reaching the airport where the event was being held?

A website has to keep up with happenings that even the best event manager cannot predict. This is a key challenge for a CMS content management system. It needs to include tools that allow quick editing of publications. Ideally, it should logically group identical content so that one update makes changes in all places.


An example? Imagine you suddenly have to cancel a concert scheduled as part of a festival or trade fair. Information about it is posted in various places on the website: in the programme, in the descriptions of accompanying events, in the news...If the CMS is not designed to handle mass event websites, you have to laboriously search through all the sub-pages and manually make changes on each of them.

In a well-designed CMS, you will make corrections in one place – and the system will update all articles itself. In addition, you can quickly add an animated sidebar with an important message to the homepage or send SMS notifications of programme changes directly from the CMS to participants.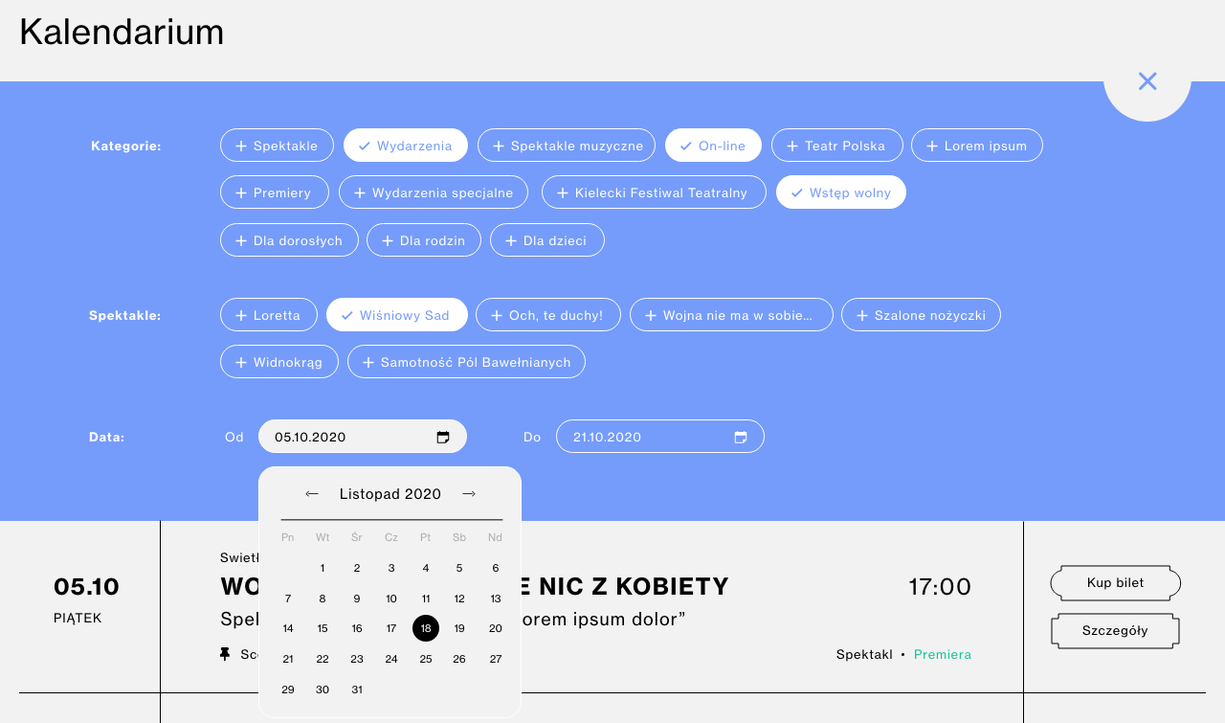 How do you create a beautiful and graphically editable festival or conference website?
If someone says that the design of a site is the least important thing in its planning, they do not know what they are talking about. After all, the idea of a fix for many festivals is creativity. It is therefore difficult to ask the organisers to give up their aesthetic tastes and settle for a template website.

A CMS is a collection of IT building blocks from which you can intuitively build a website. And most CMS providers assign a set of generic graphic solutions to each of these building blocks. You can choose a retro, classic or modern style. Change the colour, insert a photo. You won't be able to rebuild the whole layout yourself; you'll have to involve programmers. So changing the look of your website is expensive.
If you want to refresh the aesthetic code of your festival or conference every season, you need to choose a CMS that allows you to efficiently rebuild the look of your site. The Kraków Live Festival (https://livefestival.pl/), which surprises audiences with new graphic solutions every year, proves that it is possible.

The layout of posters, flyers and festival materials changes. And the graphic change of the website, implemented from the CMS level, without involving the IT team, also follows. The website was built on an innovative system, prepared with the needs of mass event organisers in mind.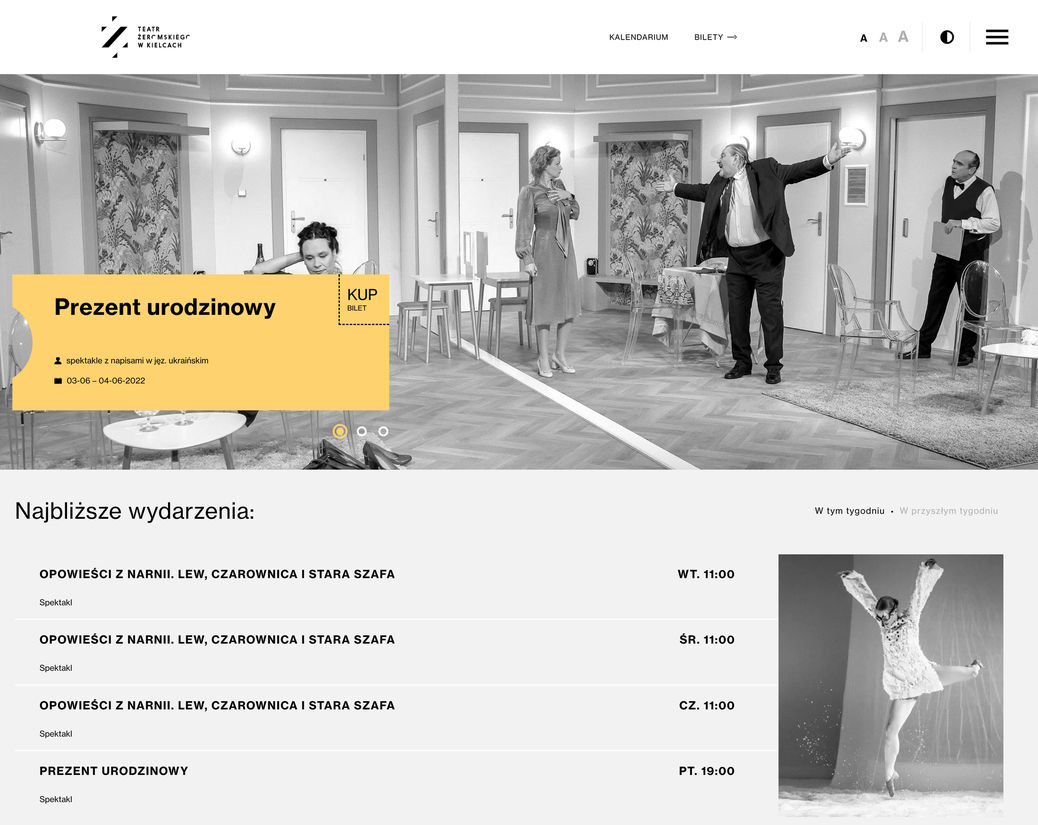 How to balance the look and functionality of an event website?
As we have already mentioned, be empathetic. This goes for functionality and aesthetics. If you don't approach building a festival, trade fair or conference website with empathy, you will generate unnecessary costs. The actual ones (it's best to hire more receptionists right away, as well as consultants to handle the helpline or email box) and the image ones (be prepared to fend off attacks from dissatisfied, because uninformed visitors). And when you are organising a mass event for several hundred or even several thousand people, multiply the possible number of problems that will fall on your team a few days before and during the event. Which is when your attention should be focused on completely different things.

So choose a CMS content management system that makes it easy for you to build a site with a clear navigational structure. So what if you put information on the page, but users can't get to it? The golden rule of three clicks applies here. If, after accessing your conference or festival website, users make three clicks (e.g. by selecting categories and subcategories from the menu) and do not find interesting content, they will leave the site unsatisfied. And they will call the helpline or come to the reception. Or they will cancel their participation in the event....

You will also generate costs if you do not sort your content into properly named categories. If a user is looking for the telephone number of the organisers, their eye (or rather their brain, programmed by visits to hundreds of thousands of other websites) will look for the word "Contact" on the homepage. So don't put the number under a link called "Important phones"!
How create an event page that displays high in Google search results?
Many internet users get tired at the very thought of searching for keywords on a website. So instead they go into Google and enter a whole phrase of key words in the search bar, which is supposed to lead them to a subpage with the relevant content. Examples? We reached out to Google Trends to show how this works in practice. One of the most frequently typed phrases in 2022, for example, was "sopot hit festival 2022 tickets". - So you can see that users immediately wanted to reach the Sopot Hit Festival booking and sales system.
And so we come to SEO ('search engine optimiser'), that is, search engine optimisation of websites. Your website needs to be properly prepared to interact with search engines. In fact with Google, as it globally dominates the search for content on the internet.

When you are choosing a CMS for your site, pay attention to whether it offers the possibility of easy tagging of individual pages. It should be possible to enter key words and phrases individually for each of them. It is also extremely important to be able to add descriptions that will appear in search results, encouraging recipients to click on the link.

A large number of internet users do not type the name of a specific event into Google, but rather the category of the event. In 2022 Poles particularly frequently searched for phrases such as 'colour festival', 'film festival', 'beer festival', 'festival of light', 'science festival', 'book fair', 'clothing fair', 'agricultural fair', 'wedding fair', 'job fair', 'building fair', 'gardening fair', 'car fair' or 'beauty fair'.

If the page of your event is shown high up in the search list after a certain query has been entered, you can encourage inquirers to attend your festival or fair. It is therefore worth checking what internet users are particularly interested in - use Google Trends for this purpose (https://trends.google.com/).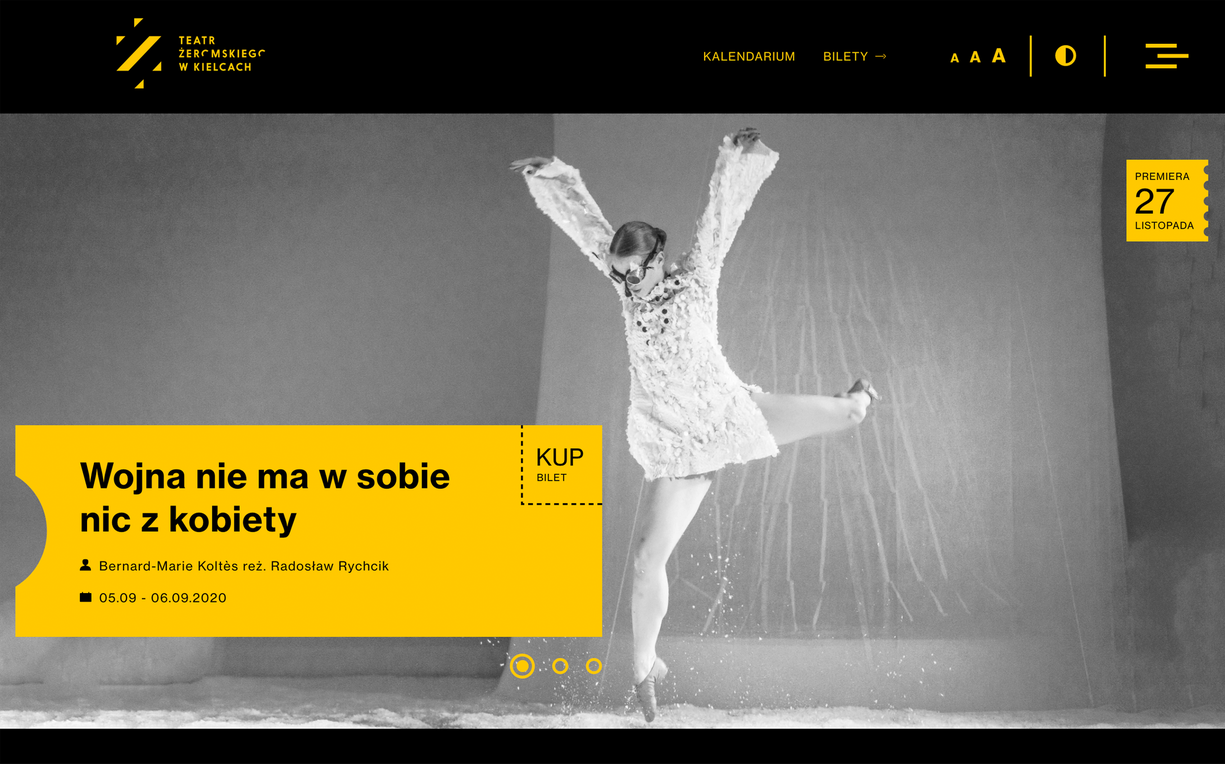 Which CMS will work well for conference, festival or trade fair websites?
Only one that has been designed with mass events in mind and that takes into account all aspects of their organisation, running and promotion. We built such a CMS content management system in our digital production house.

It has proven itself in handling the websites of mass music festivals (including Opener Festival and Kraków Live Festival) or cultural institutions (such as Stefan Żeromski Theatre in Kielce, which also used it to handle the theatre festivals it organised).
Our CMS system provides many profiled possibilities. Among other things, it makes it possible to
building clear programmes,
creating events within the programme (e.g. concerts, performances, speeches),
creation of non-standard events,management of event dates,
setting up of event locations (e.g. division into stages),
archiving of events,
tagging of online and offline events,
tagging premieres.
The tool is very intuitive to use and makes work as simple as possible. When, for example, a previously planned event changes its date or time, all the administrator has to do is make the correction in one place - the system automatically updates the information in all publications on the subject. It also enables easy tagging of subpages for SEO activities in Google. The CMS has been prepared for the integration of various external solutions, so you can easily add to your website a ticket sales system (e.g. Ebilet or KupBilecik) or accommodation booking system (e.g. Airbnb or Boooking.com).

In addition, the system gives organisers maximum flexibility in the layout of content and allows them to adapt the look of the website to the changing aesthetics of the event. This allows you to go aesthetically crazy and adapt its appearance to the graphic design of the event every season.