OPEN'ER FESTIVAL: Mobile application and festival management system
Project
mobile app

development

Product consulting

UX design

ux strategy

product discovery

product building

design sprint
Imagine a flat, vast area. You build a town on it to check tens of thousands of people into it for a few days. You need to provide them with everything they need to live. From Chemical Brothers to cold beer. From David Podsiadlo to an ambulance. From Taco Hemingway to our mobile app. This is not SimCity. This is Open'er Festival!
Task
Huge area with several music, theater and fashion stages. Tent field, showers and changing rooms. Cinema, museum and discussion club. Beer bars, wein bars, other bars. Extensive parking, exits and entrances. And over a hundred thousand people hungry for good fun. How to take care of their efficient logistics? How to check the admission tickets? How to check the vaccination certificates?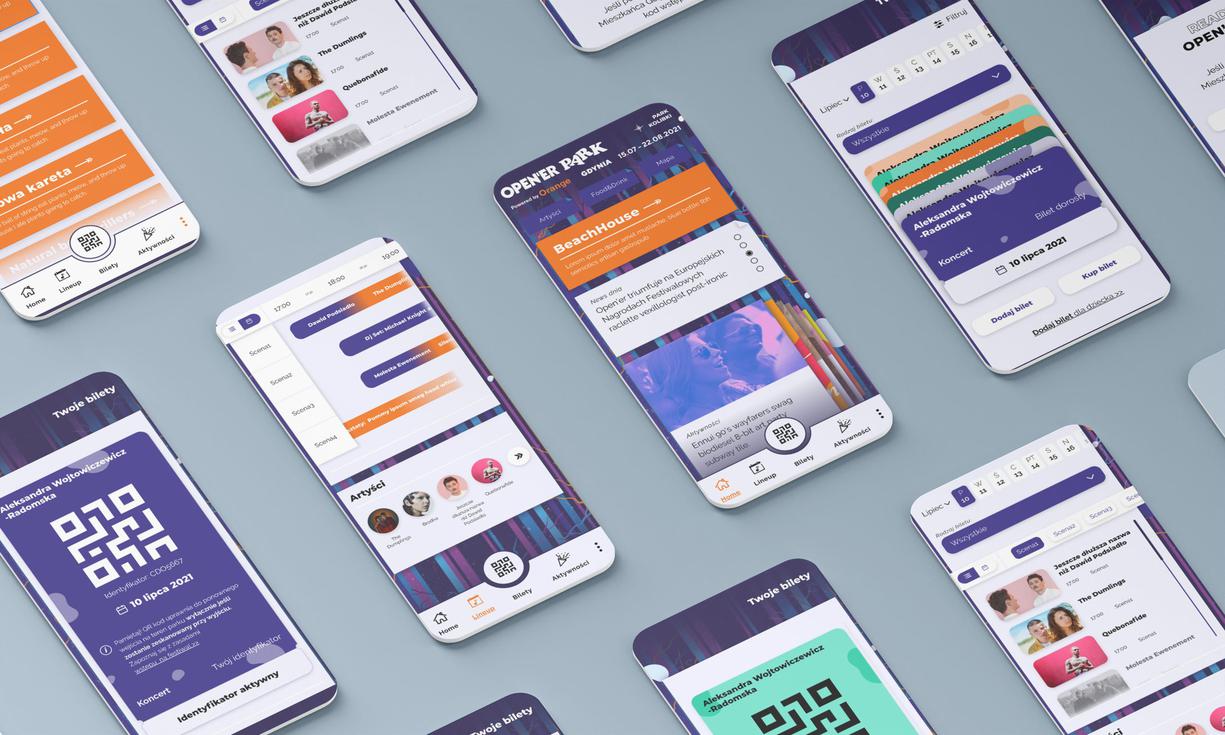 Solution
We have created advanced IT tools that make life easier for both sides of the festival world.
Open'er Festival organizers can efficiently manage their guests. The system allows to verify access rights to the festival area and its individual zones. It collects information from various ticketing systems, updates in real time information about changes in personal details on personal tickets, compares exit and entrance data. It also fully automates health intelligence related to COVID-19.
Festival guests use our system via mobile application. It makes it easier for them to complete the formalities at the entry gates, facilitates navigation through the vast area, and allows them to plan the use of the extensive program of musical and many additional attractions. If the number of places at any of the events is limited, our app also comes in handy with booking assistance.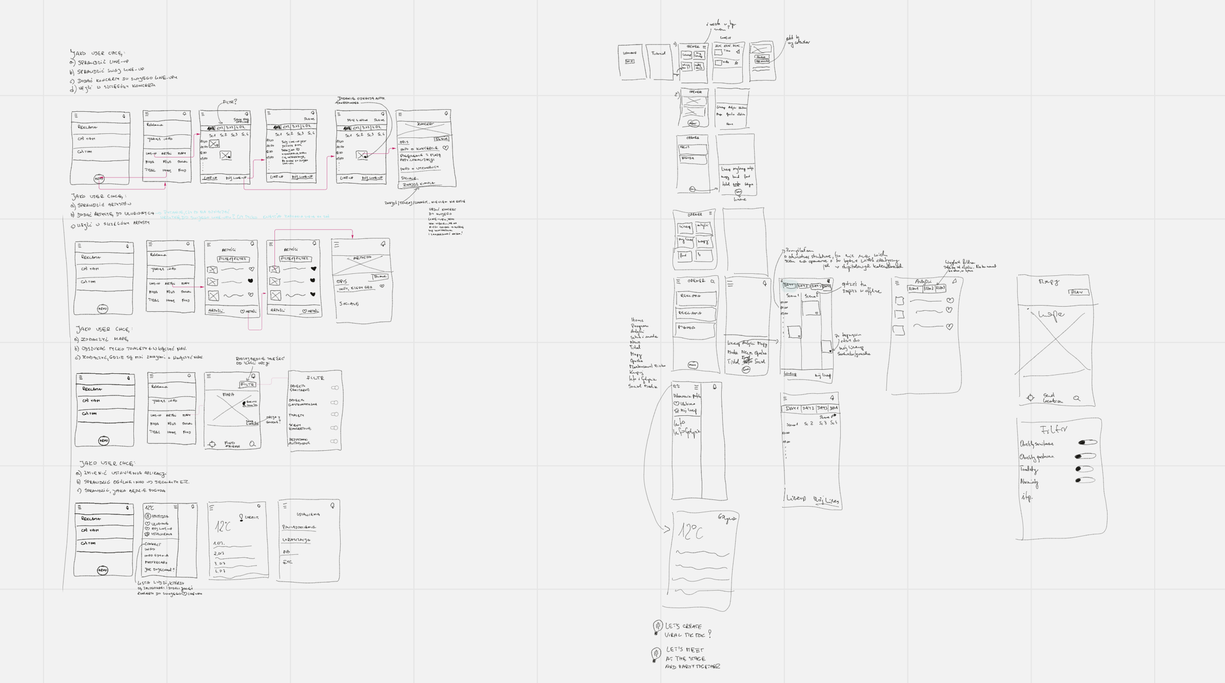 QR codes
When in 2021, due to the coronavirus pandemic, sanitary restrictions were imposed on mass event organisers, it became a condition of participation in Open'er Festival to fill in a health questionnaire. We have fully automated this task. Before entering the festival area, each guest had to answer questions about their health in the application. If they did not show any symptoms of COVID-19, they received a QR code in the application. Apart from the medical data, it contained information about the validity of the ticket and access rights to particular zones. Our system managed a collection of tens of thousands of such codes in real time. It generated new ones for arriving guests, deleted invalid ones, and with the progress of the program - changed the scope of authorizations of those already issued.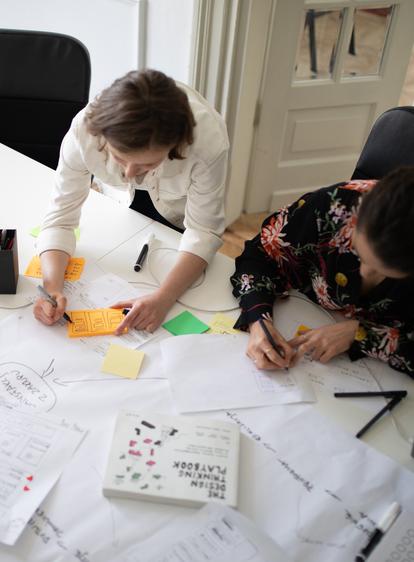 Ticket hub
Our digital hub downloaded ticket databases issued by various ticket sellers, updated data in real time in case of return or change of personalities. The software also automatically detected suspicious or abnormal situations to eliminate fraud attempts and tighten the ticketing system.
Challenges
The biggest challenge was to create a system that would efficiently serve tens of thousands of people. Before the most important concerts we rightly expected huge streams of visitors, when several or even tens of thousands of people wanted to enter the festival grounds at the same time. Imagine what would happen if our system failed? But nothing like that happened! It worked quickly and reliably, automated many processes, made life easier for both staff and visitors.
And what if someone forgot the phone or lost it? When creating the system we anticipated many non-standard situations and immediately built solutions for them. We also predicted that not everyone would want to enter the festival area honestly. So the system catches abuses, protects against using one QR code by several people and even creates a black list of fraudsters.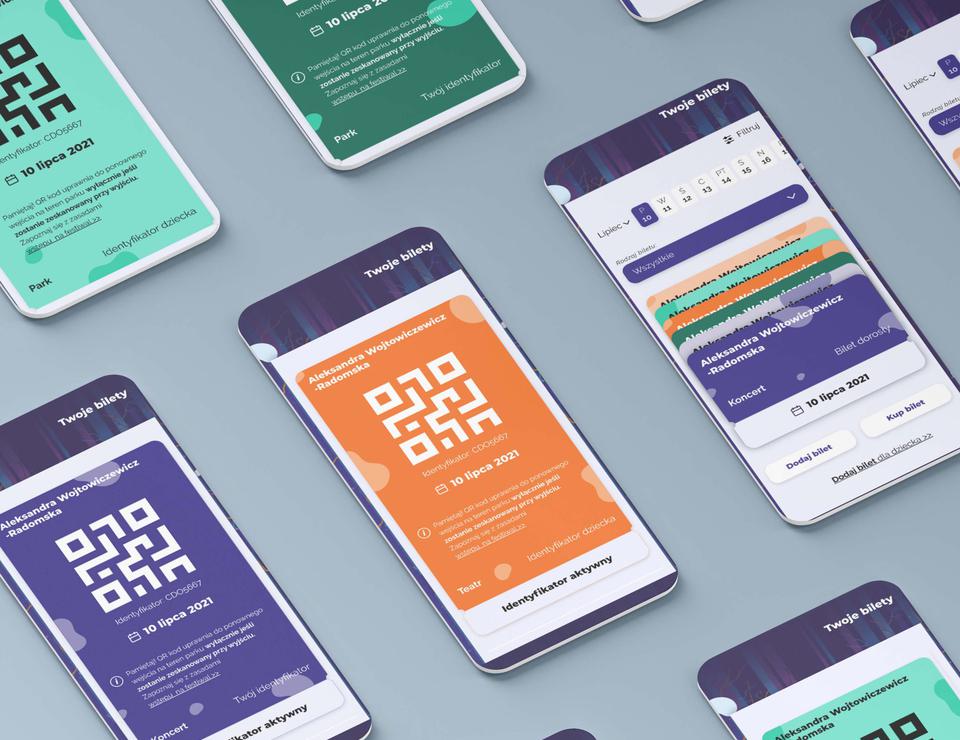 Course of work
We started our work from conducting a product discovery workshop with AlterArt, the organizer of Open'er Festival, during which:
we analyzed current user paths,
we designed a new purchase flow and registration, related to the need to fill in covidium surveys,
we identified design risks,
we identified points of failure in the user's path, e.g. failure to fill in the questionnaire, physical absence of the phone, ticket return in case of illness, etc.
we identified misuse, e.g., theft of a ticket, passing the QR code to another person, passing the phone, etc.
The next stages of work included:
UX mockup design for the ticket hab,
UI design,
programming and implementation in the store,
integration with external providers of ticketing systems and scanners
support during the event.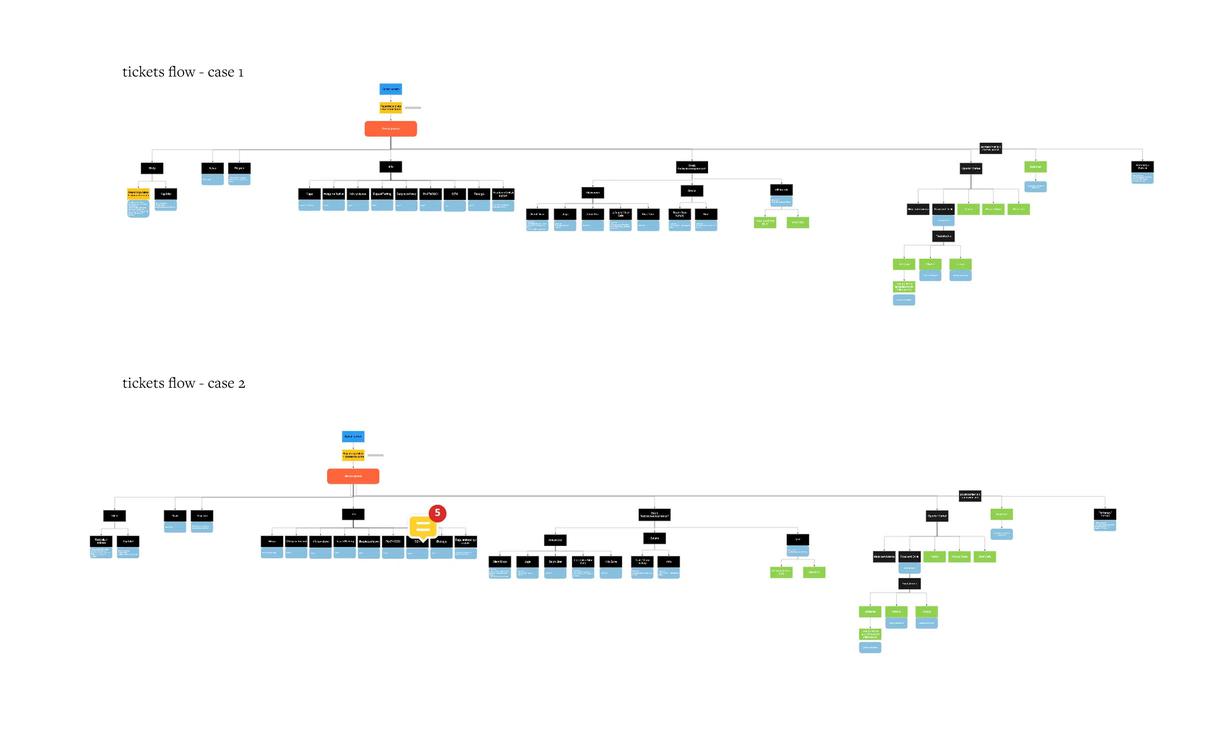 Scope
Strategic analysis - searching for solutions
Lo-fi UX mockups
Hi-fi UX mockups
Project management
Mobile application implementation
Backend
TWIN digital collective studio was responsible for UI.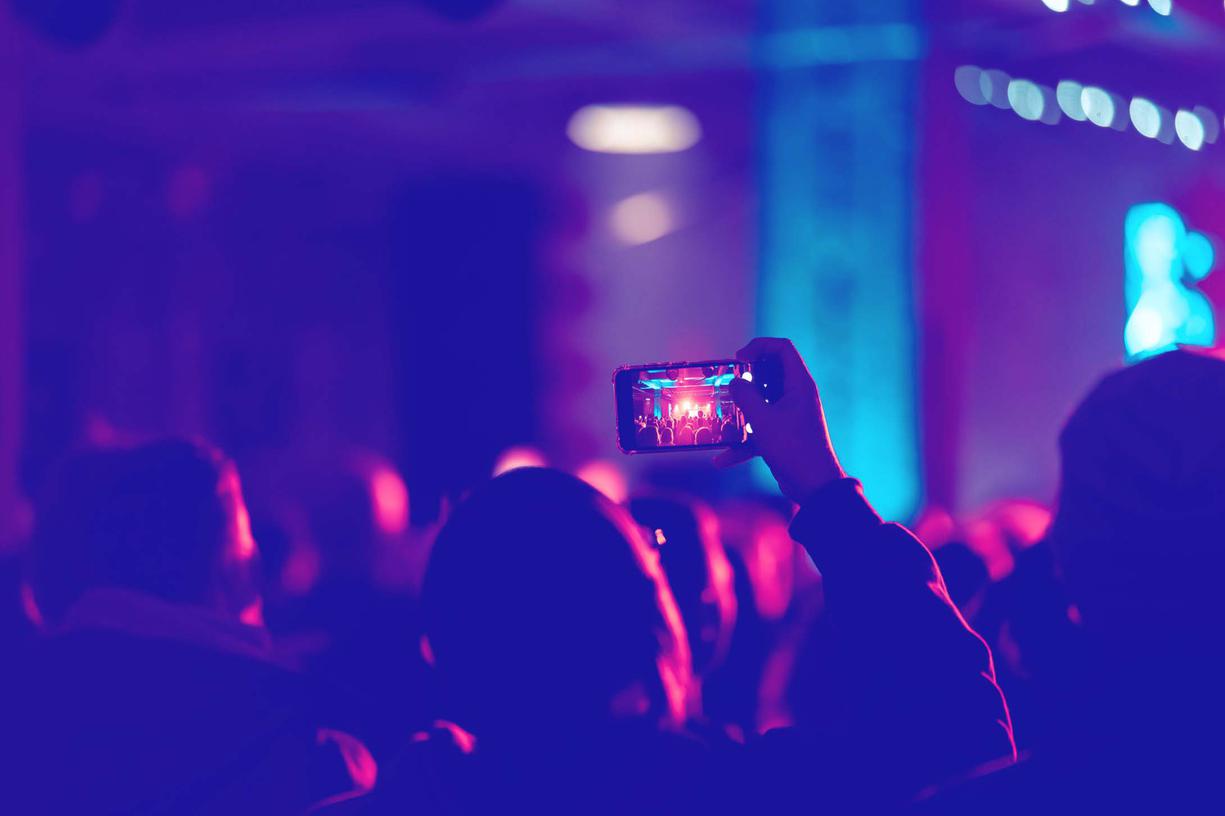 Sparing Digital - consultants, digital product strategists and UX designers. We work with aspiring product owners, entrepreneurs and managers of the most respected brands.
We give advice on how to create products that make money. We collide ideas and conduct research. We create products and services that have real value.