Design Practice podcast: How do we help build digital products from A to Z?
Project
consulting

development

Product consulting

product discovery

tips

product building

product optimization
We decided to use our extensive experience working with marketing agencies to offer clients a full process for discovering, building and serving digital products. We help them create digital products that make money. This is Sparing Digital's mission - Adrian Holota, CEO of Sparing Digital, and Ewa Miezwińska, UX Team Leader, talk about strategically advising clients on creating digital products in the Design Practice podcast.
You have been running the digital production house Panowie Programiści for ten years. During this time you have built hundreds of digital products for international and Polish advertising agencies, for which you have won many prestigious awards. Why did you decide to set up Sparing Digital?
Adrian Hołota, CEO of Sparing Digital: Working with agencies is an undoubted niche that we have developed over the years of operation. However, for a long time we wanted to create digital products from A to Z. So not just building a strategy, not just creating a design, not just programming, but combining these stages into one process. We decided to use the extensive experience of the Panowie Programiści to build digital products that would work in the market and make money. This is how Sparing Digital was born.
Did it take you a long time to mature into a new entity?
Ewa Mieżwińska, UX Team Leader: At Sparing Digital we have the chance to look at a digital product from the top. To consider whether its creation makes sense at all: economically, culturally, socially. And if so, what functionalities it should offer, how to market it, how to monetise the values it provides. We offer a product discovery, design sprint, product strategy or fast product validation sprint. All within a proven, in-house processes.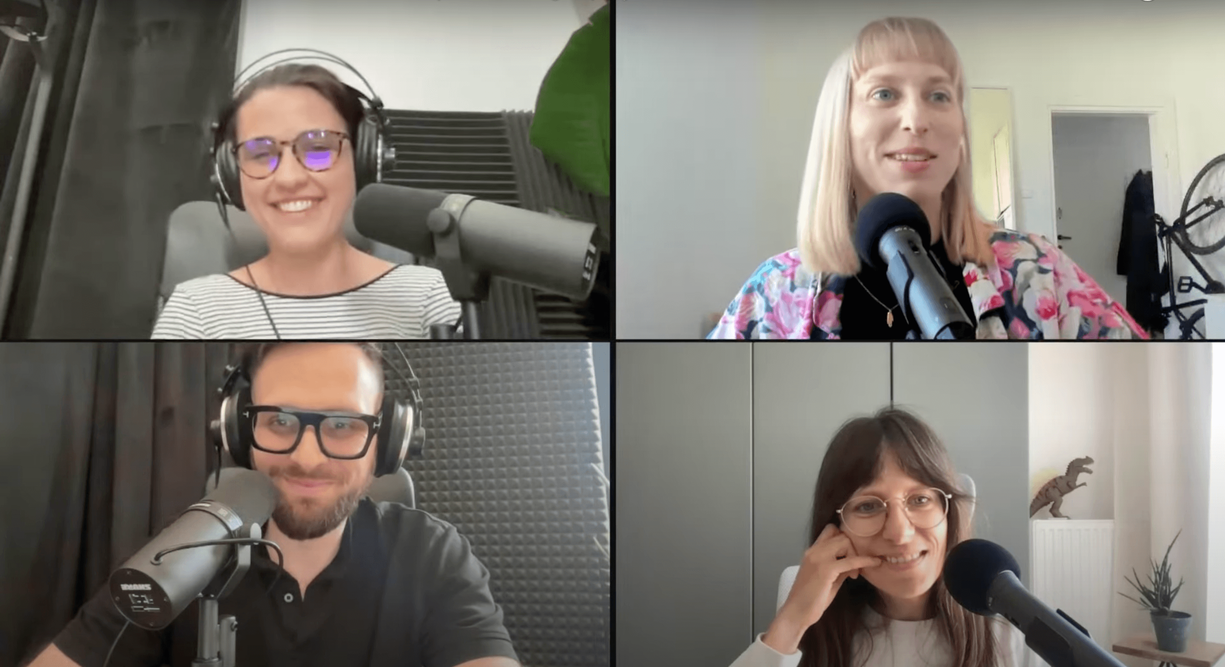 Tell us about your most interesting project.
Adrian Hołota, CEO of Sparing Digital: The first such product was an app that was commissioned from us by one of the best secondary schools in the world, located in Switzerland. It is attended by students from a wide variety of countries and offers an individualised approach to education for each of them. This generates many organisational challenges. One of them is the planning of lessons. It is necessary to compare the individual needs of each student with the availability of teaching staff. And to predict that, due to different circumstances, the school agenda will change not once a semester, not once a month and not once a week, but almost every day. This was the first of the challenges. We defined and solved the next ones ourselves, supporting the school in the organisation of lessons, teachers' work and, over time, students' free time.


How did you build a complex digital product from a small application?
Ewa Mieżwińska, UX Team Leader: Actually, it started with a simple web application that was supposed to present students' learning results. It pulled data from external systems that the school used. As the college focuses on the individual development of each student, we also added functionality so that each child could record their dreams. We presented them in clouds as a goal to motivate them to work hard. As part of the second iteration, teachers were given access to our app. But still, our application was based on data from another system. The success of the projects, however, led to the school authorities deciding to build their own whole-school management system with us, tailored exactly to their needs.


How do you go about developing such a product?
Ewa Mieżwińska, UX Team Leader: In order to tailor the product to the audience, we conducted many workshops and research. The obvious one was meetings with students and teachers, but the less obvious one was with chefs, for example. This is because the school implements many processes that are interconnected. Most of the children who study here live on campus. This is where they eat and where they participate in various extracurricular activities. Meanwhile, somewhere on the other side of the world, their parents are. And they want to be in control of their teenage kids. So we had to create a whole system of real-time information flow between students, teachers, school management, dorm tutors, chefs, doctors... And last but not least - the children's parents.
How complex is the system you have built for this Swiss school?
Ewa Miezwińska, UX Team Leader: A small update is a great illustration of this, as it triggers a whole avalanche of changes in a multi-level system. Let's imagine that doctors detect a food allergy in a student. This information has to go to the cooks to modify the diet and from now on prepare meals without certain allergens. There are many such relationships. We diagnose them on an ongoing basis and describe them to developers and testers so that everyone is aware of how the change affects individual processes.

Has anything surprised you?
Adrian Holota, CEO of Sparing Digital: Sometimes we face things that are difficult to predict. It happened that with a few students, the timetable in the app wasn't working quite right. Not because we made some kind of mistake in the system, but because they had their smartphones set to the local time for their, very distant, countries of origin. Another example - using a dialect of some language exotic to Europeans on a mobile phone. The scale of the project and the challenges is enormous. It is led on our side by several product managers, and we provide technical support to the school around the clock.
Would you like to listen to the podcast?
The podcast prepared by Design Practice is available in Polish on the most popular streaming services.