Medical University of Wroclaw: Structured online communication
Project
ux workshops

development

UX design

UI

UI design

UX

product discovery

product building
How to structure and make consistent the online communication of a medical university with almost 2,000 employees and over 6,000 students in dozens of specialisations. See how we managed this challenge.
Client
The Medical University of Wrocław has been educating doctors and scientists in the field of medicine for more than 70 years, and provides several thousand patients a year with access to the most modern therapies through its clinical hospital. The university is developing dynamically, investing in new infrastructure and teaching tools. It is listed in prestigious international academic rankings such as the Shanghai List, CWUR or Best Global Universities. At the same time, it remains true to its long-standing history and tradition.
Challenge
The university wanted to create a modern website that would integrate and make consistent the online communication of the many very different units that make up the university: departments, institutes, foundations, laboratories, libraries and even a museum. It also had to take into account the needs of different audiences: lecturers, researchers, students, PhD students or patients.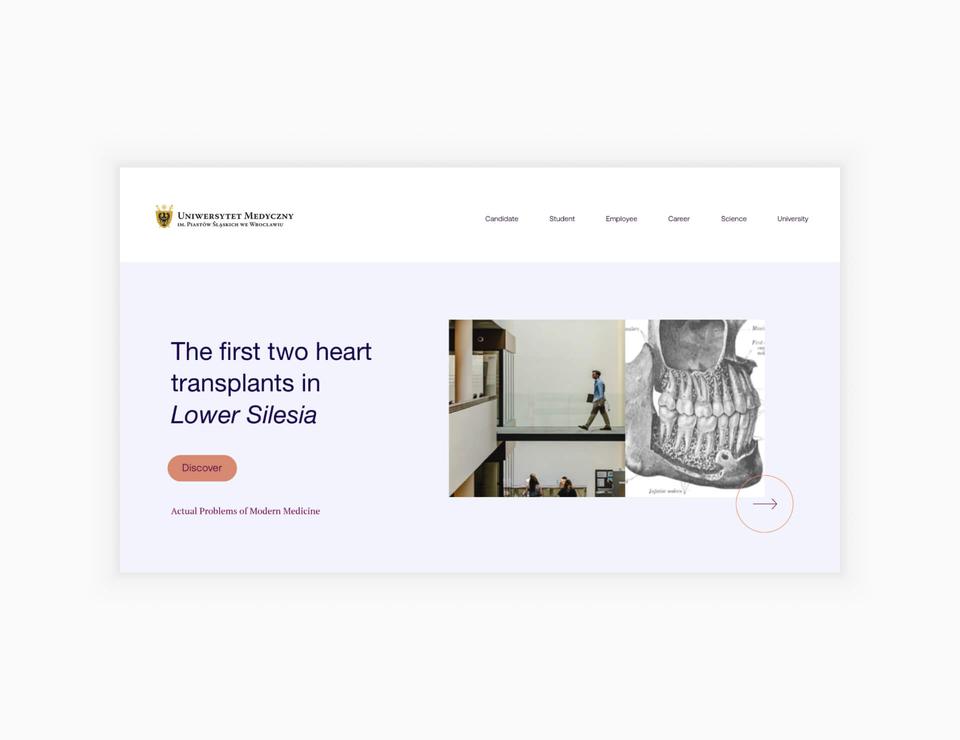 Workshop
In the first stage, we implemented a workshop in which we mapped the needs of the different units together with university staff. We also studied user behaviour on the existing website. This served us to build a new information architecture. We aimed to make the site navigation as intuitive as possible, thus ensuring a high level of satisfaction in the area of user experience.
Visual code
We developed moodboards with graphic inspiration for the new website. We explored the perception of different visual codes to find one that most strongly reflected the brand identity. The key turned out to be the combination of two of the most important values rooted in the brand: multi-generational tradition and orientation towards a modern future. This is how a new visual code was created, in which we juxtaposed photographs of medical robots or the most modern diagnostic equipment with drawings taken directly from anatomical atlases from the late 19th and early 20th centuries.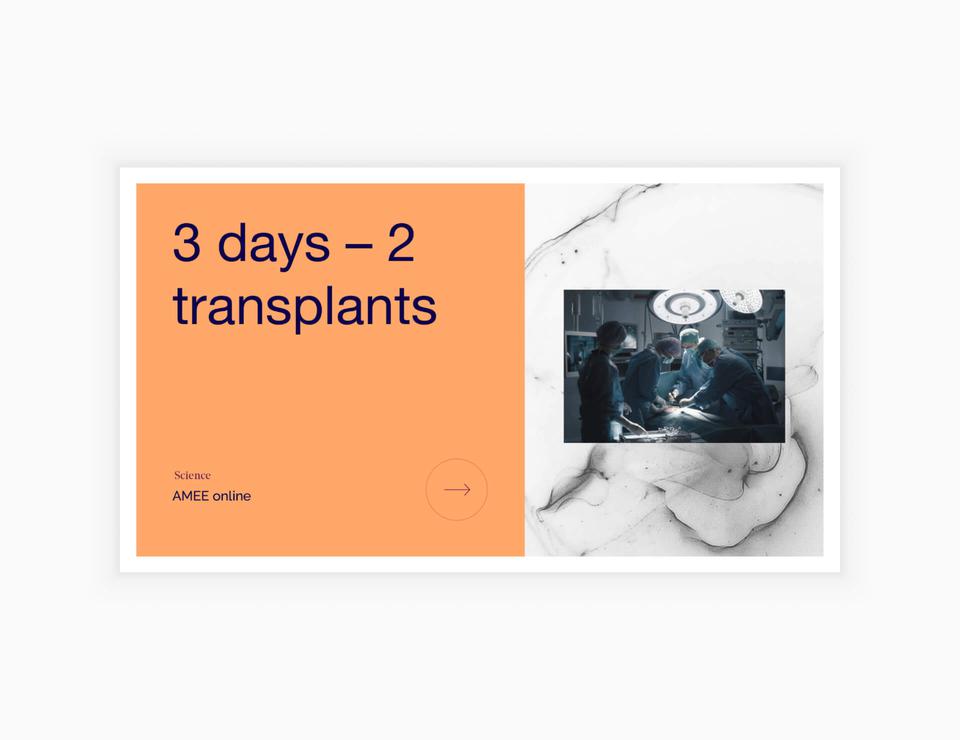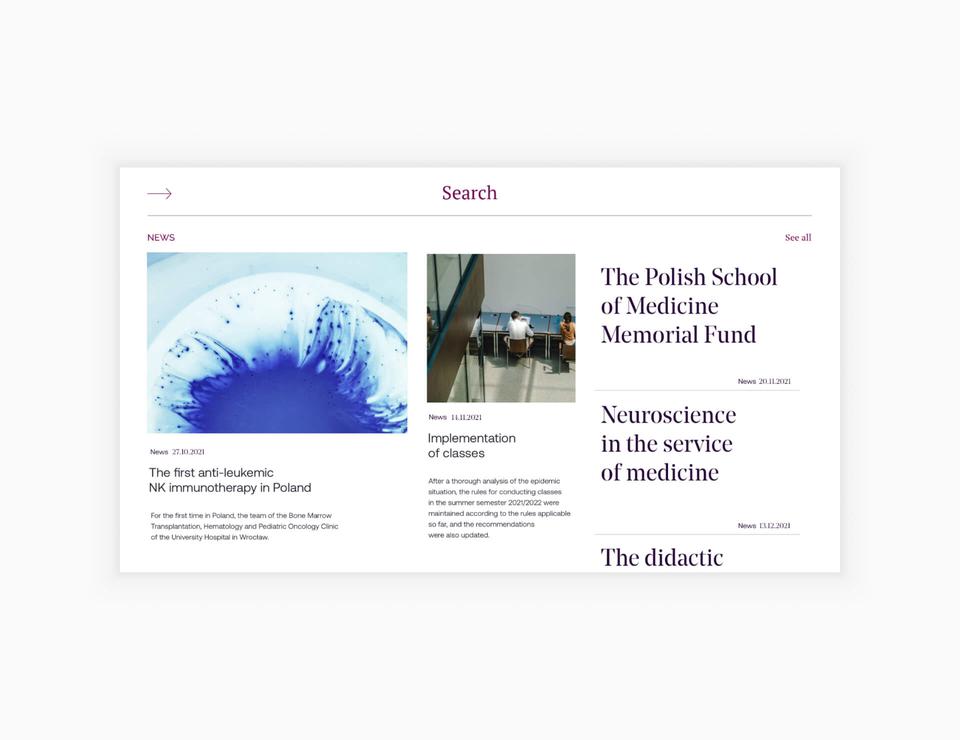 Advantages of the new service
Arrangement of information structure
UX-compatible navigation layout
Coherence of online communication of the different units of the university
Visual code firmly embedded in the brand identity
Use of a proprietary CMS that gives great flexibility in the construction of subpages

Optimise sub-pages for SEO